Gardaí investigating the disappearance of Trevor Deely have been searching a site in south Dublin since early morning.
Mr Deely, a 22-year-old Bank of Ireland employee from Naas in Co Kildare, went missing almost 17 years ago.
He was last seen walking home from a Christmas party in the early hours of 8 December 2000.
Earlier this year a team of six detectives in Pearse Street Garda Station began conducting a complete review of his disappearance.
CCTV footage was enhanced using specialist technology in the UK enabling detectives to see Mr Deely talking to a man dressed in black outside the Bank of Ireland on Baggot Street.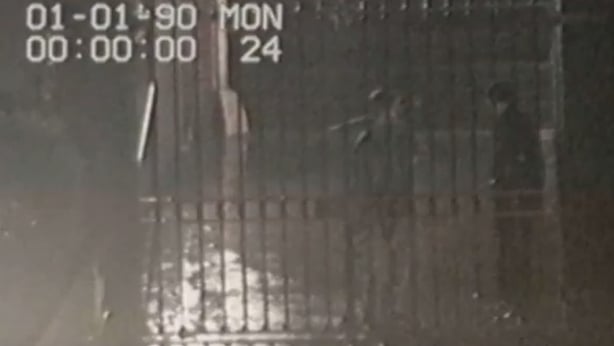 This was where Mr Deely worked and was returning to get an umbrella after the party.
Detectives released the footage in April appealing for the man to come forward.
They believe he was the same man captured on CCTV following Mr Deely a short time later on Haddington Road.
A press conference is being held today in Garda Headquarters before the media is taken to a search site in south Dublin.
The Deely family has been informed of the search.